TOPAK CHRISTMAS PARTY (kahit january na!)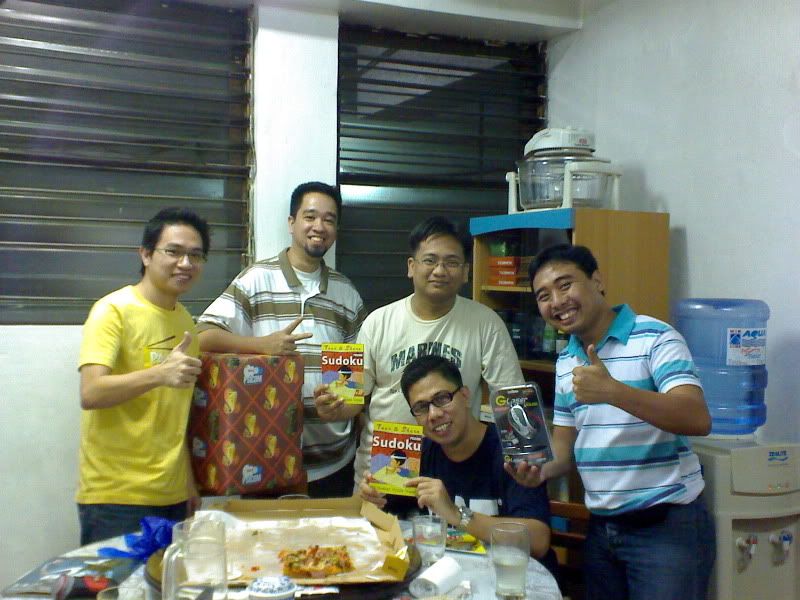 Stanley Chi, Ariel Atienza, Bien del Rosario, Randy Valiente at Ed Padilla.
*****
WANTED PENCILLERS FOR IAS MANILA
IAS Manila, Inc. is once again searching for pencillers!
Send e-mail at jonas (at) storyboardsonline (dot) com with five of your best pencil samples (jpg format, low resolution) and/or links to your online portfolio. Shortlisted candidates will receive notification via e-mail (so keep an eye on your inbox) and will be invited to take a penciling test at the studio.
Check out IAS Manila, Inc.'s site
here
, and their dA portfolio
here
.